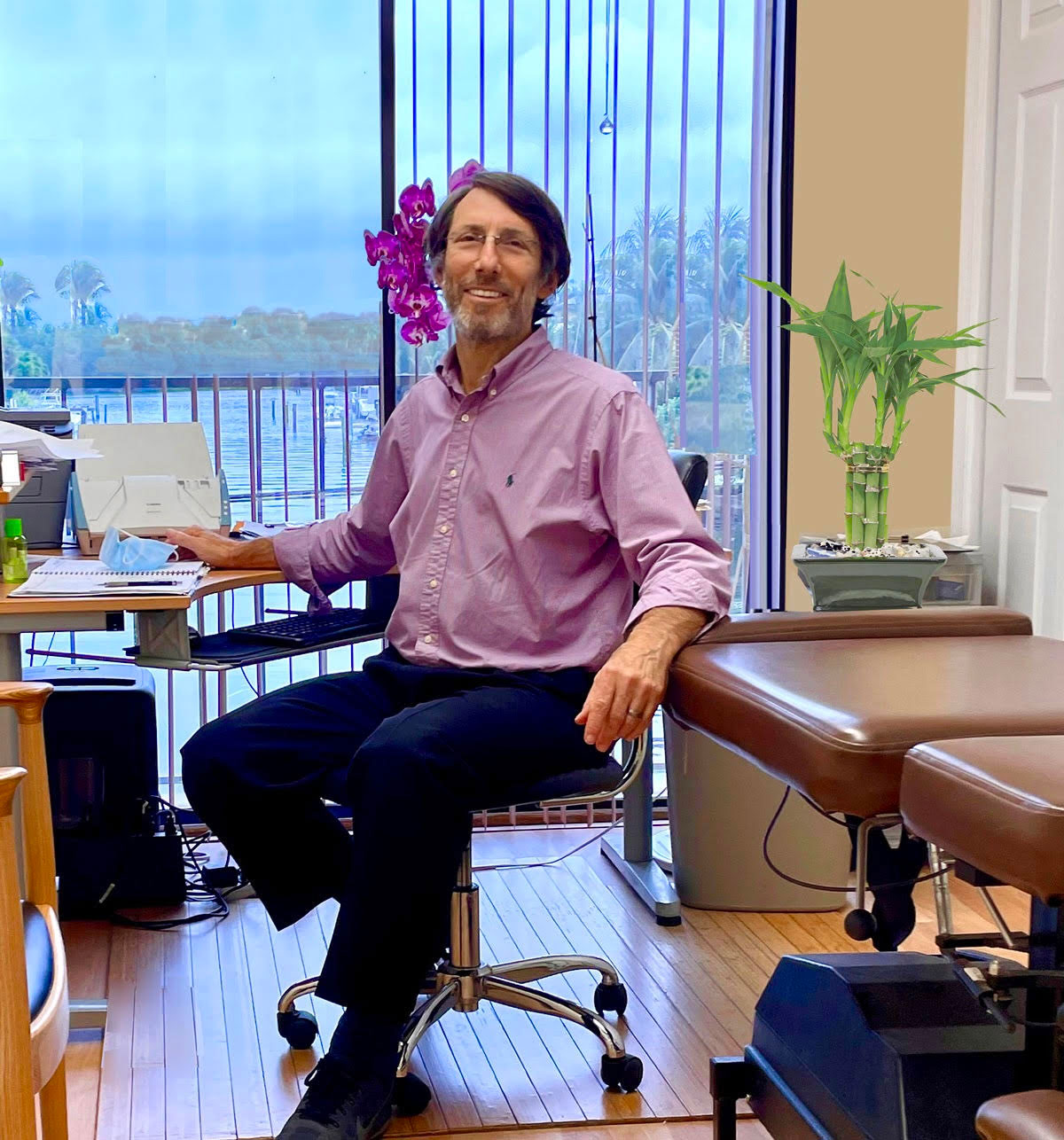 ACCUPUNCTURIST
DR. STEVE SOLLOWAY is a licensed Acupuncturist
Over 18 years experience successfully treating patients
Studied acupuncture with the president of Community School of Traditional Chinese Healthcare for 5 years
Acupuncture practice since 2005
CHIROPRACTIC
DR. STEVE SOLLOWAY is also a Chiropractic Physician
40 years of chiropractic practice
B.A, Georgia State University
Post Doctorate Chiropractic degree: Chiropractic Orthopedist (a spinal specialist)
PhD from Life Chiropractic College 
Chiropractic practice since l980 
CREDENTIALS
Doctorate in Chiropractic with total of 5812 hours

Diplomate in Oriental Medicine: Certified by International Academy of Medical Acupuncture 

2017
TOTAL HOURS
Chiropractic College 5,812
Diplomate Chiropractic Orthopedists 300
Medical Acupuncture 100
Dr Kevin Clark 1,250
Atlantic Institute of Oriental Medicine 3,296
Total hours 10,758 hours plus 38 years of seminars
2013- 2015: Master of Oriental Medicine, Atlantic Institute of Oriental Medicine in Fort Lauderdale (4 year degree completed in 3 years) totaling 3,296 hours.
2007 – 2017: Trained with Dr. Kevin Clark, in acupuncture, for at least 5

hours/week for five 

years, total of I250 hours. Dr. Clark was president of the Community School of Traditional Chinese Healthcare in Miami, Florida.
Post doctoral degree is from Los Angles Chiropractic College, Calif. NOTE: "3% of chiropractors in US are board certified in a chiropractic specialty on their curricula vitae which signifies exceptional skills in their specialty area." DynamicChiropractor.com source from May 15,2015.
TESTIMONIAL
"I'm back from a wonderful vacation to western NC & have to thank Dr. Solloway again for being so good at what he does. After just 6 sessions, my lower back pain has disappeared . I was able to hike every day, climb over rocks trying to keep up with my 17 year old & even bounced around while tubing on a lake with friends. WOW!! My back pain had been interfering with my life but clearly that's no longer the case. Im so grateful to have Dr. Solloway.
Thank you.  Thank you.  Thank you!
Karen
100 hour course completed that allows doctors in other fields to practice acupuncture
1988: Post doctorate training over 5 years and 300 hours later to become a BoardCertified Chiropractic Orthopedists 
Specialized in spine and joint issues
1980: Florida Boards for Chiropractic, license # 3350
University of S Florida

and

Georgia State University in Atlanta, Georgia
Graduating in1976 with a B.A.
1976 – 1979: Life Chiropractic College

, Marietta, GA. Four year degree completed in 3 years.